Slimming World & Kerrigan's 101
At Kerrigan's Foods For Fitness, we understand the importance of staying fit and healthy, and using diet to achieve weight goals. In this article, we take a look at the Slimming World diet, how it works, and how Kerrigan's can help with your diet plan.
What Is the Slimming World Diet?
Slimming World is both a diet and a club. Members get access to diet information as well as a support group. To gain access to both, you must become a member, either online or offline.
The name of their diet plan is Slimming World Food Optimising. Its premise is based on the simple idea that losing weight is all about consuming less calories than you're using up. To achieve this, dieters are encouraged to freely eat food products that are rich in nutrients but low in calories. These include the likes of fresh fruit and veg, fish and, our favourite, lean, tasty meat.
Dieters are also encouraged to consume less nutrient-poor food and drink, such as alcohol, sweets and biscuits (damn!).
In a nutshell, then, Slimming World wants us to eat healthier and consume less calories. We can eat "freely" provided the food we are eating is healthy!
This means we're encouraged to eat more lean meats but take it easier on the booze. The good news? Foods that are low in calories can actually taste pretty darn good.
Kerrigan's pride ourselves on selling food products that are healthy, nutritious, tasty and which help to build muscle. If you've started the Slimming World diet, or are thinking about giving it a go, here are some of the top foods we stock that you can eat freely, and which will help you achieve your weight goals.
Turkey
Turkey is an excellent choice where lean meats are concerned because it's super rich in protein and seriously low in fat. This means it helps you lose weight and helps to build muscle.
Turkey fares better than most meats when it comes to weight loss. A 3 ounce serving has significantly less calories and fat than chicken, containing just 7g of fat and 170 calories.
It also fares better than sirloin steak, which has 8g of fat and 180 calories.
The same serving of pork leg, meanwhile, contains 16g of fat and 208 calories. Hefty stuff.
If you're on the Swimming World diet and are looking to replace fatty meats with leaner ones, adding turkey is a great idea. Try grilling one of our now-famous turkey burgers. We have 12 to choose from so there's one for taste, including Bacon & Kale, Sweet Chilli and even a Buffalo spicy flavour.
Venison
It may sound like an unusual one but our venison burgers have become hugely popular with our customers. A 3 ounce serving of this particular lean meat contains around 2g of fat.  This unique and tasty burger combines lean venison meat with chopped tomatoes, red onion and parsley giving a burst of great flavour.
Venison is a good replacement for beef, as it's got a red meat taste to it. It has impressively few calories - 128 per a 3 ounce serving - which makes it one of the best lean meats to have as part of your Slimming World diet.
Almond Butter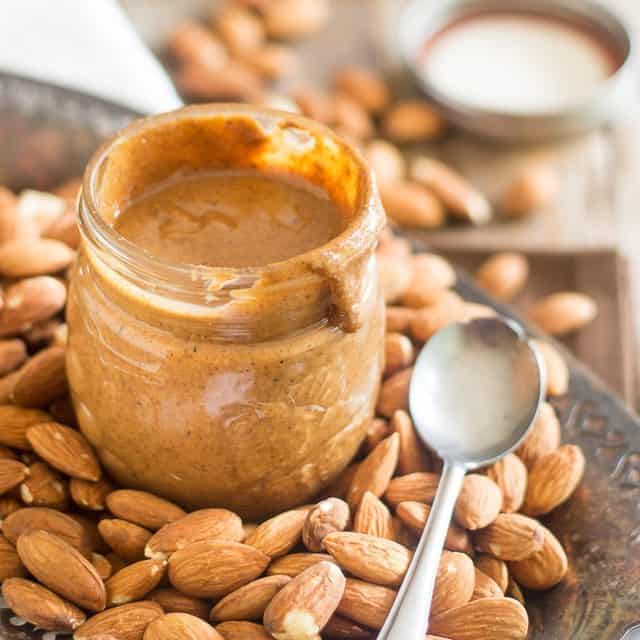 Butter! Who doesn't love butter? But are you eating the right type of butter that will help you with your weight loss goals?
Almond butter comes highly recommended by Keri Gans, RDN, who penned 'The Small Change Diet'. She says:
"Per saving, it (almond butter) has one of the least amount of calories, it's a good source of protein, and the most fibre of all the nut butters."
Not just this, but almonds are well-known for the role they play in weight loss. If you eat almond butter at breakfast, you can stabilise your blood sugar levels, which will help you with your weight loss goals over the course of the rest of the day. When our blood sugar levels are stable, we have more energy, feel more satisfied, and thus we don't get tempted to stuff our faces!
Peanut Butter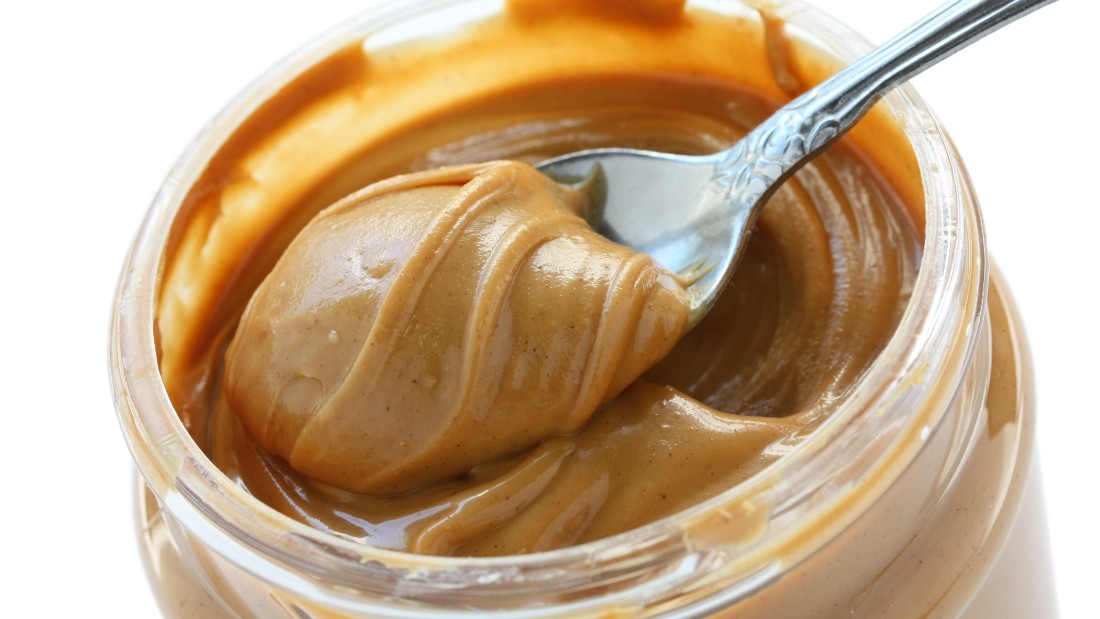 When it comes to food, taste must come first. Which means peanut butter is always gonna win, right?!
Peanut butter isn't as low in calories as almond butter, but despite what the cynics might have led you to believe, it can help you to shed those unwanted kilos.
Peanut butter is rich in fat, but it's the good kind. Otherwise known as mono-unsaturated fats, these beneficial fats heart-friendly, and they're also found in the likes of avocados, nuts and olive oil.
Peanut butter is pretty addictive, which is why you'll need some resolve to not overindulge when you're spreading it on your morning toast. (It's okay, we trust you not to eat it straight out the jar).
For optimum results, why not try our Four Seed Peanut Butter?
Sweet Potatoes
The sweetest of all potatoes, sweet potatoes are also the most eye catching. But while you're probably already aware that potatoes come with a few health benefits, did you also know that sweet potatoes can help with your weight loss goals?
Sweet potatoes are rich in fibre, which means they help you feel full for longer. Fibre is pretty damn bulky and takes up a fair bit of room in your tummy. This is a good thing as it prevents overeating. 
Sweet potato fries are all the rage right now. They're low in bad fats, low in salt and gluten free. They're taste delicious and compliment a burger like they were meant to be together (cue romantic music). We love 'em and we're sure you do, too. We love them so much that we stock them here.
These are some of our best low calorie, low in saturated fat products that will help you with your Slimming World diet goals. Like what you see? Feel free to explore our site further for more glorious food products!
To find out more about Slimming World you can visit their website here.
Leave a comment